Protecting Your Interest Is My Priority
Showcase
Showcase
2808 - 9887 WHALLEY Boulevard
A 2-year-new 1 bed + den unit with stunning mountain & city views...
Showcase
9440 156 Street
Huge Corner lot! 12,271 sq.ft. (92 x 134) with fully renovated 11 bedrroms,...
Search Listings Now!
View all properties in the area along with tons of different tools to help you find that perfect place to call home!
Ready to sell?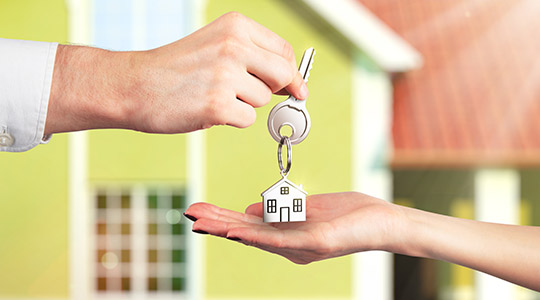 Relocation, need a larger house or ready for something new? Let me help position you for an easy sale getting you top dollar.
Welcome
Vivian Choi is a reputable top producer who is committed to making the sale and purchase of her clients' homes a smooth and enjoyable experience. Vivian first came to Vancouver in 1996 from Hong Kong and is fluent in English, Cantonese, and Mandarin. She has traveled the world, understands and communicates well with people from diverse cultural backgrounds, which is a great benefit to her clients. In her, you have dedicated and premier real estate services, years of experience in strategic marketing, strong negotiation, and interpersonal skills.
Vivian is one of the top realtors specializing in land acquisition and luxury homes in Vancouver. She has experiences with selling many different types of the residential & commercial properties including a transaction for over $40 million and many multi million dollars of the luxury homes. Vivian has been selling real estate since 2003, consistently winning awards for her achievements. In the past 18 years, she has consistently achieved the top 1% of the Royal Pacific Realty Group and Medallion Club designation, representing the top 10% of all of Greater Vancouver's Realtors.
Testimonials:
Vivian Choi was a superb agent. She was very professional and extremely hard working. She used a variety of techniques which helped to sell our home. She had a very good personality and was a pleasure to deal with. She was always positive and confident that our house would be sold quickly. At the final stage before signing the agreement the buyers showed some hesitation but through skillful negotiating she was able to get them to agree to buy home. I give full credit to Vivian for the sale of our home.
~ Brian Ross~
I just want to say thank you for selling our house and finding the perfect buyers. I think you did an amazing job and I will recommend you to anyone and everyone in the area and in our future home in kitsilano. ... And I thought I should email you and thank you for all you effort and hard work to make this sale. From the bottom of my heart I thank you.
~KATHRYN SCHERTZER~
Hi Vivian, I am writing to thank you for your excellent work in selling our home. As you had an interested buyer it made things a lot easier for us and we are very satisfied with the sale price. You are always available to answer any of our questions then went out of your way to accommodate. Your service was exceptional! Thank you so much Vivian for making the sale of our home seamless.
~ LAURIE-ANN STEWART~


Chairman Award Winner since 2003
Top 1% Realtor of Royal Pacific Realty Group
Top 10% of all Realtors of Greater Vancouver
Master Medallion
18-Year Chairman Award Winner
大溫哥華首10%金牌經紀
自2003年連續多年榮獲金牌銷售大獎
怡富地產銷售量最高首1%經紀大獎
Personal, Honest and Professional
When you choose to use me with your next real estate transaction, whether buying or selling, my goal is always the same. To offer you and your family the absolute best service I can.
I take great pride in being upfront and honest while giving you professional service. It's not only about doing good business, but being a good person.