Protect Your Interest Is My Priority
Welcome
Vivian Choi is known as a professional realtor who is committed to making the sale or purchase of her client's home a smooth and enjoyable experience. In her, you have a dedicated and honest professional with strong research, marketing, negotiation, and interpersonal skills who will work hard for you and look out for your interests. Vivian is fluent in English, Cantonese, and Mandarin and consistently works very hard to build a network of different nationalities.
Vivian has been selling real estate on the Westside since 2003, consistently winning awards for her achievements. In the past 17 years, she has achieved the Medallion Club designation, representing the top 10% of Greater Vancouver's REALTORS®️


Chairman Award Winner since 2003
Top 25 Realtor of Royal Pacific Realty Group
Top 10% of all Realtors of Greater Vancouver
Master Medallion
18-Year Chairman Award Winner
大溫哥華首10%金牌經紀
自2003年連續多年榮獲金牌銷售大獎
怡富地產銷售量最高首25經紀大獎
Search Listings Now!
View all properties in the area along with tons of different tools to help you find that perfect place to call home!
Ready to sell?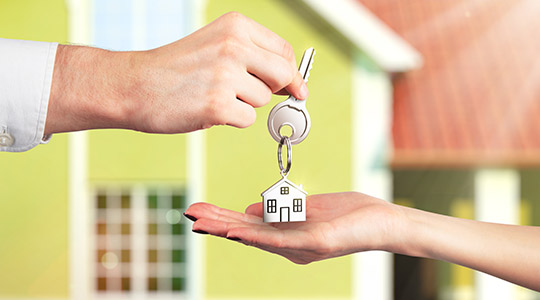 Relocation, need a larger house or ready for something new? Let me help position you for an easy sale getting you top dollar.
---
歡迎
近期加拿大西岸的溫哥華房地產市場非常活躍. 得益于客人對優質物業的持續需求. 區內的幾個優質社區包括:
位于大溫哥華地區 (The Greater Vancouver Areas) 北岸的西溫哥華 (West Vancouver) 是一個寧靜富足的優質高尚社區. 自然環境得天獨厚, 依山傍水. 毗鄰的幾個山上有著名的滑雪勝地, 俯瞰太平洋, 英吉利海灣, 市中心及史丹利森林公園.

這里有著各式價值數百萬加元的水濱豪宅及大型私家花園. 這里的居民非富則貴, 其中不乏世界級的富豪和明星. 這裡的居民非常友善, 區內幾乎沒有犯罪現象, 優質的空氣從未受工業化的影響. 人們遠眺那廣闊的太平洋時,盡情享受釣魚、高爾夫、網球、草地保齡等悠閑戶外運動. 當然, 在這里擁有房產的代價很高, 并非普通工薪階層所能承受.
同樣位于北岸的北溫哥華 (North Vancouver) 毗鄰西溫哥華, 在其東面. 由於在海灣深處,自然景色相對不如西溫哥華面向太平洋那般開闊. 這裡也有同樣茂密的常綠樹林, 寬闊的港灣. 對中產家庭, 這里的房產相對更可負擔. 同品質的房屋較西溫哥華便宜兩成左右.
溫哥華西區 (Vancouver West End) 則是溫哥華市內西端的高尚住宅區. 這區地勢平坦, 出入方便. 最大優點是交通、生活、工作都極為方便. 雖然自然風景比北岸稍遜一籌, 安坐家中, 仍可欣賞北岸群山和西邊及北邊的大海美景. 區內也有大型的太平洋森林公園. 這里更加著重于人文環境. 文化生活更加豐富. 其居民多以醫生, 律師, 大學教授為主. 區內傳統富人區Shaughnessy 及South Granville則有不少社會精英, 名流, 政要和名星. 溫哥華西區有多間一流的公立和私立中小學和北美排名極高的大學: 不列顛哥倫比亞省立大學 (University of British Columbia). 如果對子女的教育比較看重, 這里當屬置業首選.
作為一個專業的地產經紀, 我的責任是為閣下提供誠實, 專業和完善的物業交易服務, 並認真照顧你的利益. 我的市場調查技巧,熟悉地產市道,精于價格商討及人際關係能力將能確保整個房產買賣過程順利和完整. 閣下是否已經對不誠實,粗心和高壓的銷售技巧感到厭倦?我了解閣下的關注並承諾會用心和時間去妥完成任務. 我精通英語,廣東話和國語.請讓我們一齊探討並處理閣下的物業需求. 請即聯絡蔡慧雲 (Vivian Choi). 為閣下就現時地產市道作免費咨詢及分析即時更新之物業買賣資訊.
---
Personal, Honest and Professional
When you choose to use me with your next real estate transaction, whether buying or selling, my goal is always the same. To offer you and your family the absolute best service I can.
I take great pride in being upfront and honest while giving you professional service. It's not only about doing good business, but being a good person.